How to Track Toll ?
This website provides a easy way for Toll Tracking enquiry. Follow these instructions to use our freight tracking tool:
Get Toll Tracking number from the receipt which you have received during parcel booking.
Enter the tracking number
Press Button start tracking to see the results.
Toll Tracking Number and Result
Toll tracking number will be something like this : MYTM242373
After submitting the details tracking information received will be something like below :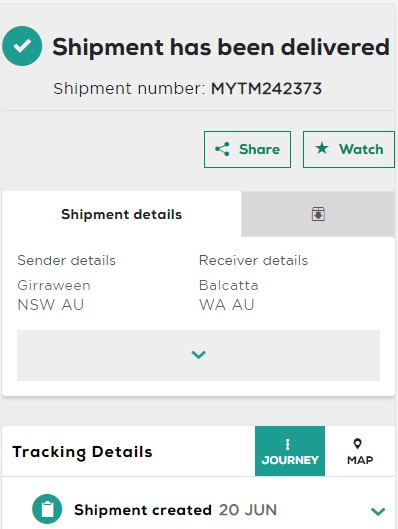 About MyToll.com
MyToll is Toll's global digital platform, a one-stop solution for all your shipment needs. From delivering a parcel through to moving dangerous goods and bulk commodities, you can connect with all Toll's services from one convenient location accessible anywhere, anytime. With MyToll you can get a rate, create a shipment and book a pickup, track a shipment or a missed delivery, order stationery, view your invoice and so much more.
MyToll Contact Information

Website : https://www.mytoll.com
--
Contact Technical Support
 1800 MYTOLL (1800 698 655)
 8.30am - 6pm Mon-Fri  AEST
----
Contact  Page : https://www.mytoll.com/web/guest/contact-us